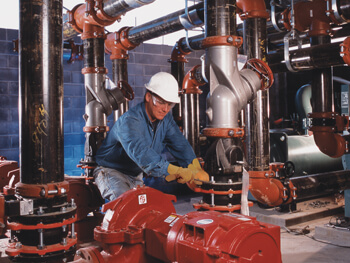 Dalmatian Fire offers 24-hour service and can handle all your fire sprinkler system parts, repair and maintenance needs. Inevitably, you may have an alarm or emergency call on the weekend or in the evening.
Call our closest office and we will handle the problem in both a timely and efficient manner.
Have you lost a fire department connection cap or is your spare sprinkler cabinet empty?
Does your air compressor run constantly?
Are your alarm devices working or do you get false alarms at night?
Is your dry system ready for the winter?
Is your antifreeze system ready for the cold weather?
From replacing the sprinkler heads in your fire system to servicing your fire sprinkler water storage tanks, Dalmatian Fire can address all these issues and more.
Contact us to have our service, repair and maintenance team meet your fire sprinkler system service needs.
24/7 Service 888.217.7055