Operating as a full service fire sprinkler contractor, Dalmatian Fire's services include fire sprinkler system layout, fire sprinkler system design, fabrication, and installation of all types of wet and dry type sprinkler systems along with pre-action, deluge, foam, CO2, FM200, Energen, and other gas extinguishing agents.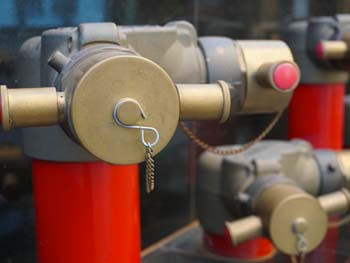 We design and install fire pumps, standpipes, fire water storage tanks and exterior underground fire main installations. We also do all types of inspections, from wet sprinkler system inspections to foam fire suppression system inspections.
Small jobs and tenant finish work are typically performed by our service departments. Follow up service and inspection maintenance contracts are a very important and integral part of our services. We are proud to be a 24-hour service contractor with certified backflow inspectors that perform backflow preventer testing on both domestic and fire backflow preventers.
Our work experience covers the full spectrum of jobs including: